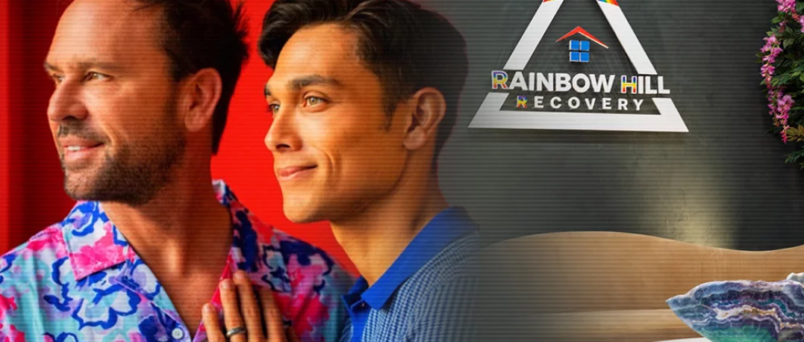 LATV
Rainbow Hill Recovery is Now Open and Serving the Queer-Sober Community
Husbands Joey Bachrach and Andrew Fox are pioneering a queer sobriety brand they call Rainbow Hill.
For them, sober living is a choice, not a sentence. Oftentimes, however, sober living facilities don't cultivate a safe, welcoming environment conducive to recovery. So, almost three years ago, armored with backgrounds in real estate and grounded by their own sobriety, Bachrach and Fox founded Rainbow Hill Sober Living.
"We saw a need for the LGBTQ+ community and nice spaces," Fox says.
Tucked in the Echo Park hills of Los Angeles, the colorful home features shared bedrooms, bright common spaces, a front-yard garden, and a sunny patio out back. They can serve up to fourteen male-identifying queer folks who have completed at least two weeks of sobriety and, either works a program (like Alcoholics Anonymous), or regularly sees an addiction-specialized therapist.
As the only LGBTQ+ exclusive sober living house in Los Angeles, Rainbow Hill Sober Living not only provides space for recovery, but also provides queer-affirming refuge for residents who have been misgendered or have faced homophobic slurs at prior homes.